Written by Vlad on March 19, 2011 – 10:12 pm - 3,945 views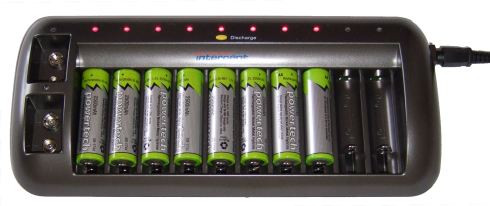 This is a microprocessor-controlled battery charger that can charge up to 10 x AA/AAA batteries and 2 x 9V batteries. It supports both NiCad (Nickel-Cadmium) and NiMH (Nickel-Metal Hydride) simultaneously. Each battery is independently monitored and charged, and a multi-colour LED above each battery indicates the charging status.
There is a discharge function that drains all the batteries completely before commencing a charging cycle, which is useful for rectifying "memory effects" and other common battery problems. It employs several mechanisms to ensure that batteries are completely charged, but not overcharged.
It comes with both a 12V DC power adapter that operates worldwide on mains voltages between 100-240V as well as a lead that plugs into a car cigarette lighter socket so you can charge batteries when you're on the road.
I purchased this from Jaycar electronics, who call it 12VDC & 240VAC Smart Battery Charger Ni-Cd & Ni-MH. I have seen similar smart chargers on eBay, but most are 10-channel chargers with support for only AA and AAA batteries.
Why I bought the Smart AA & AAA battery charger
Tags:
battery
,
charger
,
NiCad
,
NiMH
,
recharger
Posted in
Consumer Electronics
|
2 Comments »
Written by Vlad on January 23, 2011 – 11:13 am - 2,869 views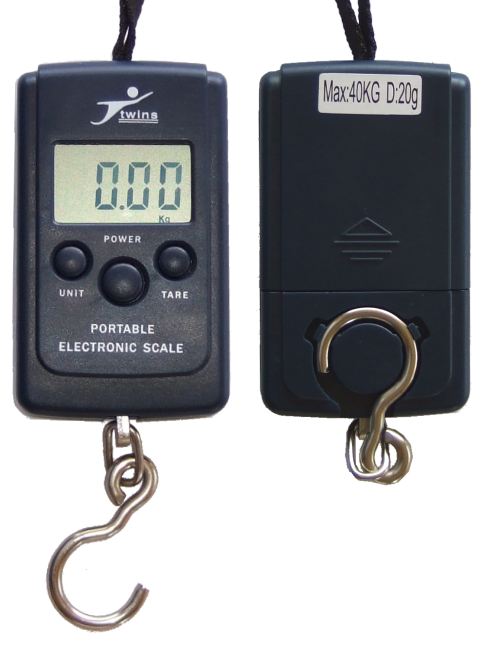 When travelling by plane, have you ever checked in at the airport counter only to be told that your luggage is overweight? All those cool gifts, souvenirs and duty free items pushed you beyond your allowed limit (usually between 20-25kg per person).
Any number of things could have resulted:
The attendant was nice and let your overweight baggage through
You hastily opened your suitcase and unloaded gifts, alcohol or even clothes to reduce weight. Maybe you had friends or family nearby to take them off your hands. If you didn't, you probably had no option but to throw them away
You were forced to pay an extra fee. $100/kg per extra kilogram beyond your normal limit is not uncommon.
If you had this portable luggage scale, you could have avoided the problem. You would be able to determine exactly how much you're carrying with you at any point in time.
The portable digital scale weighs only 75g and is powered by two 1.5V AAA batteries. Because it is a hanging scale, it needs no platform or pedestal, so it's only 10cm x 5cm x 2cm (approx 4″ x 2″ x 0.8″) in size.
It can weigh anything that hang be hung on the hook. When the scale is not in use, the hook nests securely in a groove at the back of the scale, so it won't dangle or snag other items when being transported.
This scale can weight any object from 20g up to 40kg, and it can display the weight in units of kilograms (kg), pounds (lbs) and ounces (oz).
It has a tare button to zero and reset the scale – useful if you want to weigh something in a container.
The scale also has an intelligent lock feature – the scale will wait until the object weight reading has stabilised, then it will hold the weight reading on the screen, so you can take the object off and record the reading.
To extend battery life, the scales will automatically turn off after 60 seconds of inactivity, and the scales will also warn when the battery is low.
Why I bought the Portable Digital Luggage Scales
Tags:
baggage
,
luggage
,
scale
Posted in
Consumer Electronics
,
Tools
|
No Comments »
Written by Vlad on January 22, 2011 – 7:36 pm - 6,056 views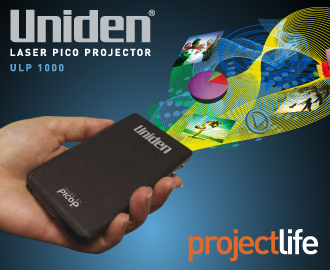 Imagine a portable projector, as small as an iPhone, that can project a sharp widescreen image onto any surface and does not need to be focused. On top of that, it can run for 90 minutes from its internal battery.
I bring you the Uniden ULP-1000, which is sold in the USA as the Microvision SHOWWX Laser Pico Projector.
Although the official Australian retail price is $999, I got it on special from CatchOfTheDay.com.au for $300.
Why I Bought The Laser Pico Projector
Tags:
iphone
,
ipod
,
laser
,
microvision
,
projector
,
showwx
,
uniden
Posted in
Computer Hardware
,
Consumer Electronics
|
2 Comments »
Written by Vlad on January 20, 2011 – 2:24 am - 8,783 views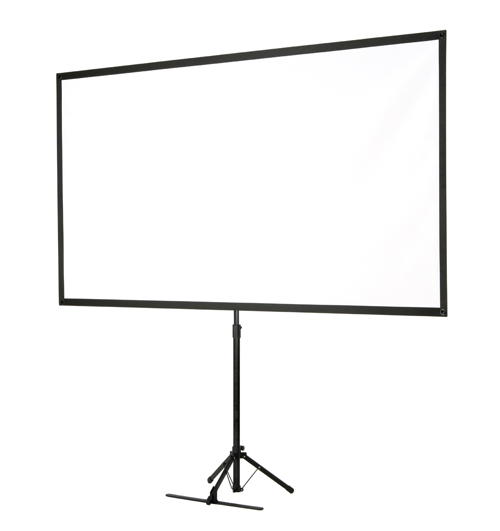 If you own a portable LCD projector, you will know how great it is to be able to instantly create your own cinema to entertain friends, or give a compelling presentation to a large group of people for business or social functions. You will also know the frustration of turning up somewhere only to find out that they don't have a projector screen or a large white wall.
The Epson ELPSC21B is a portable 80″ 16:9 projector screen that is light enough to take anywhere and very affordable. I purchased mine from itspot.com.au for just under $200.
Why I Bought the Epson 80″ Widescreen Portable Projector Screen
Tags:
epson
,
projector
,
screen
Posted in
Consumer Electronics
|
No Comments »
Written by Vlad on January 19, 2011 – 12:00 am - 2,016 views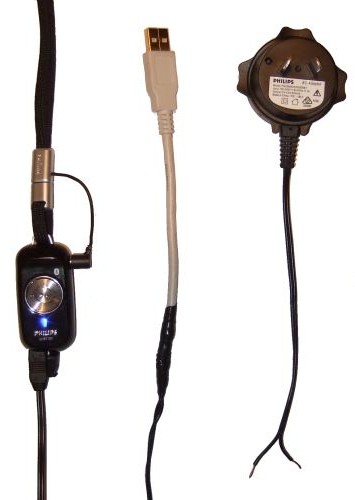 I own a pair of Philips SHB7100 Bluetooth earphones. They consist of a set of earphones connected to a pendant that hangs around your neck. The pendant contains the audio circuity, the Bluetooth radio and the internal battery. You control the earphones using the push buttons on the front of the pendant.
The SHB7100 came with a travel charger that made an annoying whining noise when it was recharging, and it was annoying me at night time. Furthermore, I did not want to carry around an additional recharger when travelling. I knew that I would find a way to solve this problem.
How I solved this problem
Tags:
bluetooth
,
Philips
,
USB
Posted in
Consumer Electronics
,
Gadget Diary
|
No Comments »
Written by Vlad on December 23, 2010 – 10:31 am - 1,885 views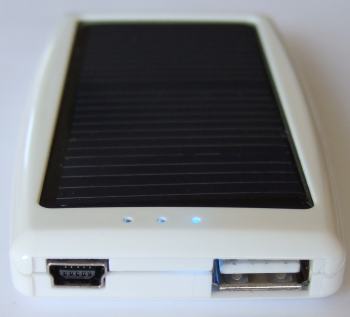 Do you hate it when the battery runs out when you're on your mobile phone and you don't have a PC or charger on hand? If you have a power hungry smartphone, like an iPhone, Google Nexus or HTC Desire, you will know this experience all too well. You may also have an iPod, Digital Camera, Bluetooth Headset or other portable devices that need to be topped up. If they support USB charging, the Solar Battery Charger can help you out.
The USB Solar Battery charger lets you recharge any of these devices when you are on the go. It is small and light enough to carry with you everywhere, measuring 43 x 110 x 12mm and weighing less than 70 grams. It comes in black and white.
I paid about $10 on eBay for the model with 1000mAh battery capacity.
How the USB Solar Charger Works
Tags:
battery
,
charger
,
iphone
,
photovoltaic
,
solar cell
,
USB
Posted in
Computer Hardware
,
Mobile Phones
|
1 Comment »
Written by Vlad on December 16, 2010 – 10:25 am - 1,543 views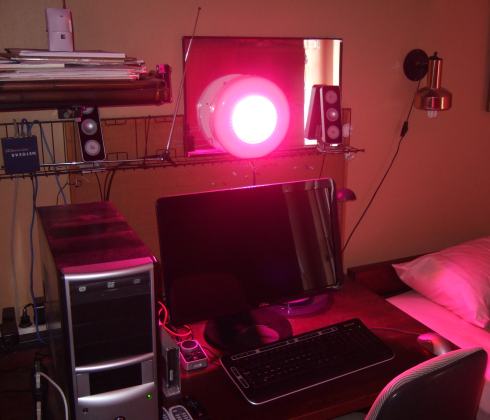 Last Saturday, I attended my former workplace's Christmas party. We spent the day at Taronga Zoo, and then were taken by water taxi to Darling Harbour, where we had dinner at an Italian restaurant named Criniti's, which had awesome wood fired pizzas.
It was a hot Summer day with a clear blue sky and by the end of the day, the skin felt burnt. My arms were red beyond the elbow (where my singlet ended). My nose, forehead and the front parts of my scalp where the hair is thinning were also red. You see, I woke up late in the morning so I only applied my anti-aging moisturiser which only has a small degree of sun protection. It was my intention to borrow some SPF30+ sunscreen from someone else, but I forgot.
When I got home, I had a shower and then applied pure Aloe Vera gel to the tanned areas on my face and arms, followed by 20 minutes in front of my homemade light therapy machine. It is made from a product called a "UFO grow light" – a circular 90W LED lamp that produces red light at a wavelength of 660nm, and blue light at 460nm,. These wavelengths represent the peak energy bands that are absorbed by plants to provide energy for photosynthesis, so these lamps are popular with indoor horticulturists who want to reduce their electricity bills.
But I am not a plant, so why would I use this on myself? Light in the red to infrared regions beyond (600nm and above) has been scientifically shown to speed up wound healing, so I thought it would be appropriate to try it it on my sunburns. I have conveniently mounted this light on a cork board behind my monitor, so whilst I am working at the computer, I can enjoy a LED light facial treatment without any interruptions to my routine. The 660nm red and 460nm blue light also have other therapeutic uses in humans, but I will leave these for my other upcoming article on light therapy. The light is controlled by my Efergy RF Remote Controlled power switch. I keep the remote control next to the keyboard.
Two days later when I visited my city office, my colleagues commented that there were no signs of sunburn on my face, and I felt no more burn sensations on that area. My arms, which I did not treat, had darkened and still felt burnt several days later. Even now, they feel a bit sensitive when I pinch the skin. Overall, I really think it helped. Nonetheless, I would still prefer to use SPF30+ sunscreen rather and not get burnt.
Tags:
LED
,
light therapy
,
photosynthesis
,
sunburns
,
UFO Grow Light
,
wound healing
Posted in
Consumer Electronics
,
Gadget Diary
|
No Comments »
Written by Vlad on December 10, 2010 – 12:24 am - 2,417 views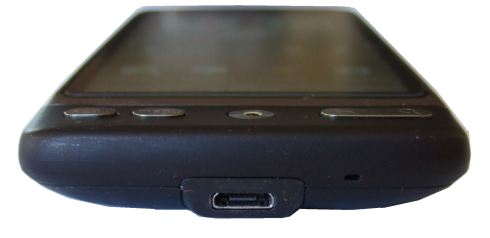 Earlier this year, I replaced my 2007-vintage Nokia E70 with an HTC Desire, which runs Google Android (originally 2.1, now upgraded to Froyo 2.2). It is by no means a perfect phone, but it has revolutionised my life. I have another post on the way that will talk about my fondness for that phone.
The HTC Desire connects to a PC via a Micro USB cable, which comes with the phone. One cable of course was not sufficient. I wanted several – one for my car, one for my laptop, one for my home computer and one for my city office.
When I went to purchase an off-the-shelf generic Micro USB cable, I found that I could not plug it into the socket at the bottom of the phone.
The Difference betwen HTC micro USB cables and generic Cables
Tags:
htc desire
,
micro USB
Posted in
Computer Hardware
,
Consumer Electronics
|
2 Comments »
Written by Vlad on October 16, 2010 – 9:47 pm - 7,378 views
The VGA to TV converter lets you connect the VGA output of your PC/Laptop to any CRT TV, LCD TV, Plasma TV or VCR via the composite video input or S-Video input.
Many modern laptops and desktops come with high-end video cards that natively support composite video output from the VGA connector. For these systems, all you need is a simple adapter cable that connects the composite output to the correct pins on the VGA connector. Unfortunately, many older computers and even modern budget computers often don't.
Why I Bought the VGA to TV Video Signal Converter
Tags:
composite video
,
converter
,
S-Video
,
TV
,
VCR
Posted in
Computer Hardware
,
Consumer Electronics
|
10 Comments »
Written by Vlad on October 7, 2010 – 6:35 pm - 15,912 views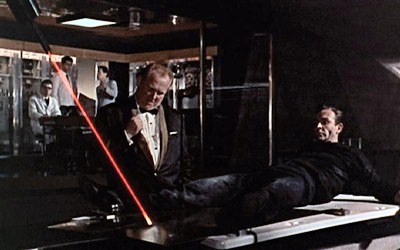 Yes, Laser Pointers are legal in Australia, but they have become more heavily regulated since mid-2008. The Australian Customs Service and most Australian State Governments toughened regulations on laser pointers due to the actions of a few idiots who were shining them at passenger aircraft.
Many people who I've spoken to seem to think that laser pointers have been banned in Australia. This is false. To summarise the legal consensus, it is legal to buy laser pointers in Australia, provided that the emissions power is less than 1 milliwatt (1 mW) and that you have a reasonable excuse for owning one and having it in a public place.
I have been doing some reading and this is my understanding of the current situation as of October 2010:
It it legal to buy laser pointers within Australia?
Tags:
laser
,
laser pointer
Posted in
Consumer Electronics
|
No Comments »