Written by Vlad on August 12, 2010 – 12:40 pm - 2,461 views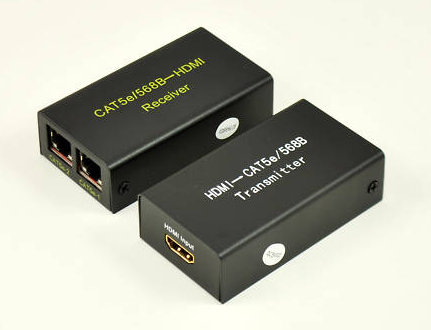 HDMI over Cat 5 extenders lets you extend the distance between any HDMI-equipped DVD player, Media Centre PC or Games Console and your TV screen using cheap Cat5 or Cat6 network cable. The most common use for HDMI extenders is when you have a large Plasma or LCD TV that is located far away from your Stereo or Hi-Fi cabinet.
The extender consists of two components – a transmitter, which connects to the HDMI output device, and a receiver, which connects to the HDMI input of your LCD or Plasma TV.
The transmitter and receiver are then connected over a longer distance by two lengths of Cat-5 cable. One Cat5 cable carries the HDMI DDC (control) signals and the other Cat-5 cable carries the HDMI Video and Audio signals.
Why I Bought the HDMI over Cat 5 Extender
Tags:
DVI extender
,
extender
,
HDMI
,
HDMI extender
Posted in
Consumer Electronics
|
4 Comments »