Written by Vlad on July 10, 2011 – 2:21 pm - 14,606 views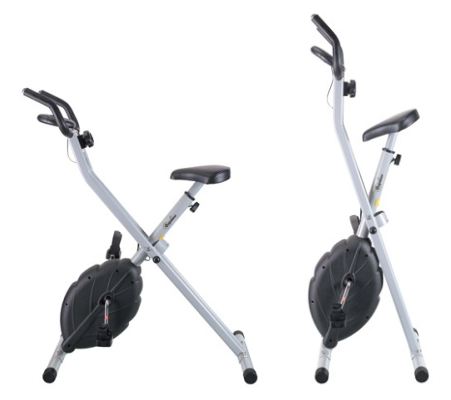 This is an exercise bike with a folding frame, designed to be easy to set up and put away when you're not using it. If you are short of space in your bedroom or living room, this is a godsend.
It has a magnetic resistance system with 8 resistance settings and a 4-function cycle computer that tracks your riding time, speed, distance, and calories burnt. The cycle computer is powered by a single AA battery, so no mains power is required.
It weighs 17kg (approx 37.5lbs), so it is easy for a single person to carry with two hands.
When unfolded, it takes up 88cm x 45.5cm (2.9ft x 1.5ft) of floor space, with a maximum height of 126.5cm (4.15ft)
When folded, it reduces to 52.5cm x 45.5cm (1.7ft x 1.5ft) of floor space, with a maximum height of 147cm (4.82ft)
It also features non-skid foot pedals with straps, and a height-adjustable padded seat.
I bought it on special for $100 from oo.com.au, during their end-of-financial year sale. It is also available on eBay.
Why I Bought The Confidence Folding Exercise Bike
Tags:
bike
,
exercise
,
portable
Posted in
Health and Fitness
|
No Comments »
Written by Vlad on April 29, 2011 – 1:35 pm - 11,286 views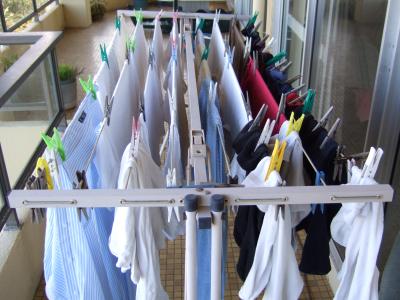 Mrs Peggs Handy Line is a sturdy, yet light and portable clothes line. It is made from strong corrosion resistant materials, so it can be left outside permanently and not rust. It comes in small and large sizes.
The small version costs $174 and measures 153cm x 129cm x 65cm providing 8 lines and 10m of drying space. It weighs 2.6kg
The large version costs $189 and measures 171cm x 135cm x 75.5cm, providing 10 lines and 16m of drying space. It weighs 3.0kg
I purchased the small version for $174 from their Australian website. They also have websites in the USA, UK, New Zealand and Hong Kong.
Why I Bought Mrs Peggs Handy Line
Tags:
clothes hanger
,
clothes line
,
clothing
,
laundry
Posted in
Health and Fitness
|
No Comments »
Written by Vlad on April 28, 2011 – 12:16 pm - 6,910 views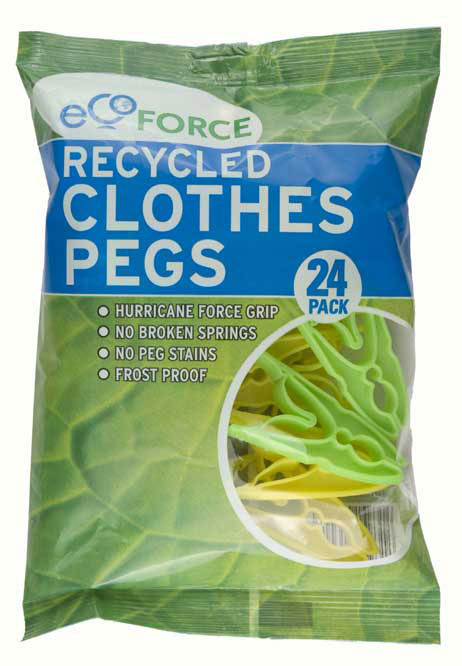 Ecoforce Recycled Clothes Pegs are waterproof and made out of UV stable plastic. They are immune to many of the problems that plague traditional clothes pegs like rusting, rotting and being damaged by exposure to sunlight. They come in a pack of 24 consisting of 12 green pegs and 12 yellow pegs. They are made by Ecoforce, who are based in the UK.
I bought these from my local Coles Supermarket for $3.99, and they are also sold at Woolworths.
Tags:
clothes
,
clothes hanger
,
clothes line
,
clothes pin
,
peg
Posted in
Health and Fitness
|
1 Comment »
Written by Vlad on January 18, 2011 – 7:24 pm - 5,071 views

We all saw those infomercials on TV in the 90's – people with bald patches had them instantly eliminated with an aerosol spray. It looked like they were spray painting their heads. Most people I know chuckled in response to seeing the commercials, but I didn't. Even though I had a full head of hair at the time, I knew I would eventually cross paths with "Hair in a Can".
In 2004, I ended up ordering a can online for $16.
Why I Bought GLH Hair Thickening Spray
Tags:
hair
,
hair loss
,
spray
Posted in
Beauty Products
|
No Comments »
Written by Vlad on October 12, 2010 – 4:59 pm - 4,214 views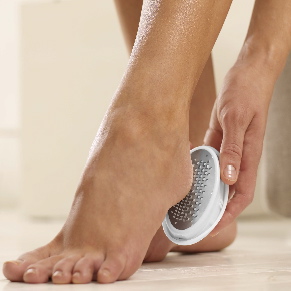 The Ped Egg is a foot file designed to gently remove callouses, dry and cracked skin from the feet and toes, leaving them soft and smooth.
It consists of an ergonomically designed ellipsoid container, with a metal file on the bottom and an emery board on top. The metal file has a thatched pattern, reminiscent of a kitchen grater. It is designed to exfoliate the skin and trap the exfoliated skin flakes inside the container. Once you are finished, you can open the container and empty it into a garbage bin.
To use it, you hold the Ped Egg in your palm and move the metal surface back and forth across the areas of hard skin until you have exfoliated the dry and cracked layers. You then turn the Ped Egg over and use the side with the emery board to polish the skin to make it smooth and silky. If you like, you can then apply any of your favourite nourishing skin creams or oils.
Why I bought the Ped Egg
Tags:
foot file
,
Ped Egg
,
pedicure
,
skincare
Posted in
Health and Fitness
|
1 Comment »
Written by Vlad on September 27, 2010 – 9:34 pm - 3,483 views
The POWERbreathe Lung Exerciser is like a "dumbell for your lungs". It is a resistance training tool that strengthens your inspiratory muscles – the muscles that you use for breathing in when you inhale. This is an aspect of fitness that is neglected by most exercise regimes.
It resembles a large asthma inhaler – two coloured plastic cylinders stuck together at a 90 degree angle, with a removable mouth piece and cover for the handle. A knob at the bottom of the handle is used to adjust the resistance level between 1 and 9. It is light, but sturdy and is easy to clean.
The recommended exercise is to do two sets of 30 breaths through the POWERbreathe twice a day, preferably before training or exercising. You should set the resistance so that you are just able to complete each set of breaths. They say that you can expect to see results within 4 weeks.
Why I Bought the POWERbreathe Lung Exerciser
Tags:
lung capacity
,
lung exerciser
,
powerbreathe
Posted in
Health and Fitness
|
2 Comments »
Written by Vlad on August 18, 2010 – 10:08 am - 4,031 views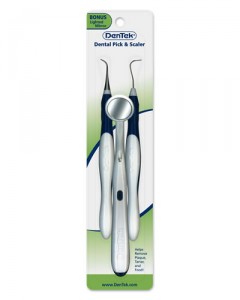 The Dentek Dental Pick and Scaler is a set of dental tools consisting of a dental scaler for removing stains, plaque and tartar and a dental pick for removing food and other debris from between teeth. There is also an illuminated mirror for seeing inside your mouth. The packaging states that "both picks are made from soft steel that safely cleans without damaging tooth enamel."
Why I Bought the Dentek Dental Pick and Scaler
Tags:
dental
,
dental pick
,
dental scaler
,
teeth
Posted in
Health and Fitness
|
No Comments »
Written by Vlad on August 16, 2010 – 10:30 pm - 2,591 views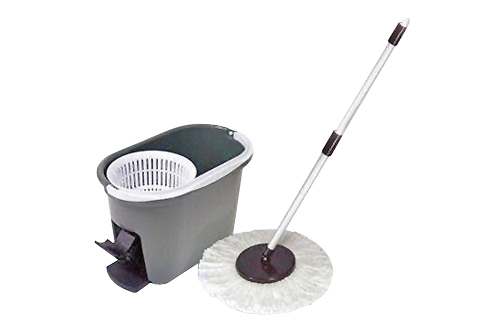 This rotating mop has a circular head and comes with a special bucket that contains a pedal-powered rotating basket. When you need to dry the mop, you stick the bottom into the basket and press on the pedal with your foot. As the basket spins, centrifugal force wrings the excess moisture out of the mop, which then flows back into the bucket.
I bought this on Catchoftheday for about $35, but it is also sold on eBay and a number of other daily deal sites. It goes by various names including Amazing 360° Roto Mop, Spinning Mop, Spin Mop and Magic Mop.
Why I Bought the Rotating Mop
Tags:
rotating mop
,
rotomop
,
spinning mop
Posted in
Health and Fitness
|
No Comments »
Written by Vlad on August 11, 2010 – 2:08 pm - 2,574 views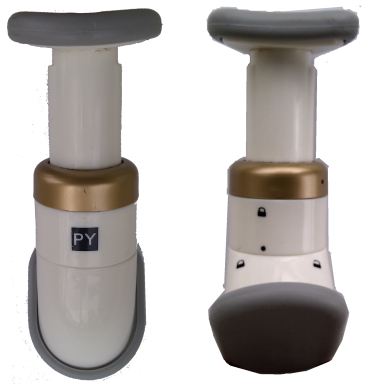 The neck exerciser is a small piece of exercise equipment to help you exercise your neck and jaw muscles. It consists of a spring-loaded plastic piston – top end has a curved end designed to support the jaw, and the bottom end rests on the base of your neck.
I paid just under $20 on eBay for it, including shipping to Australia.
Why I bought the Neck Exerciser
Tags:
neck exerciser
,
neckline slimmer
Posted in
Health and Fitness
|
No Comments »
Written by Vlad on August 11, 2010 – 12:41 pm - 2,904 views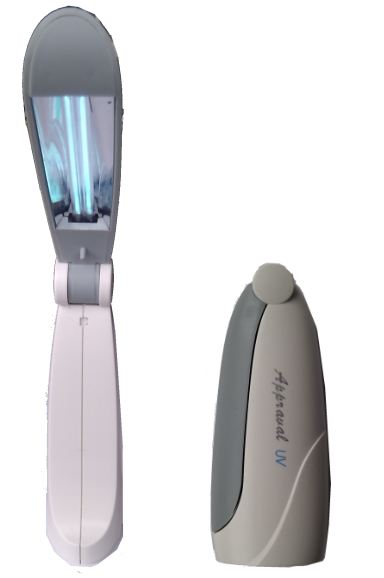 The Portable UV Sterilizer makes it easy to kill germs on surfaces that cannot easily be washed, such as computer keyboards and telephone keypads. It works by generating UV-C light with a peak wavelength of 253.7nm, which damages the DNA and RNA in pathogens such as viruses and bacteria, making them inactive and preventing them from growing or reproducing.
I bought this on eBay for just under $20 including shipping. It takes four AAA batteries. The specifications state that it generates 2W of light output and weights 65g. The expected lifetime of the UV tube is 10,000 hours.
Why I Bought the Portable UV Sterilizer
Tags:
disinfect
,
germicidal lamp
,
UV Sterilizer
Posted in
Health and Fitness
|
No Comments »