Written by Vlad on August 16, 2010 – 10:30 pm - 2,904 views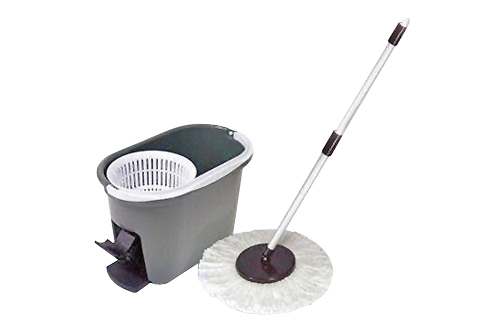 This rotating mop has a circular head and comes with a special bucket that contains a pedal-powered rotating basket. When you need to dry the mop, you stick the bottom into the basket and press on the pedal with your foot. As the basket spins, centrifugal force wrings the excess moisture out of the mop, which then flows back into the bucket.
I bought this on Catchoftheday for about $35, but it is also sold on eBay and a number of other daily deal sites. It goes by various names including Amazing 360° Roto Mop, Spinning Mop, Spin Mop and Magic Mop.
Why I Bought the Rotating Mop
Tags:
rotating mop
,
rotomop
,
spinning mop
Posted in
Health and Fitness
|
No Comments »