Written by Vlad on January 26, 2011 – 5:00 pm - 2,036 views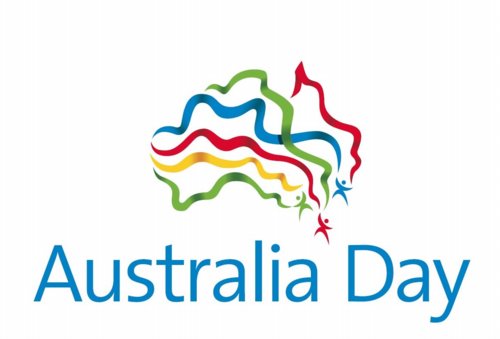 Vlad's Gadgets wishes all fellow Aussies a Happy Australia Day!
We hope you've spent the day drinking beer with friends and family around a barbeque, or any number of other fun and wholesome activities.
To our readers who live overseas, we invite you to come and visit Australia for your next vacation. Here, you will enjoy warm weather, air conditioned buildings, cold full-strength beer, beautiful native plants and animals, breathtaking scenery and generally easy going people.
This year we celebrate the resurgence of the Australian dollar, which is hovering around parity with the US dollar – the highest levels we have seen since it was floated in 1983. This is now allowing us to enjoy cheap online gadget purchases.
We also extend a helping hand to our fellow Aussies in Queensland, who are now facing a long and expensive process of rebuilding following the floods that have devastated their state.
Posted in
Announcements
|
1 Comment »
Written by Vlad on January 21, 2011 – 3:05 pm - 1,156 views
I am currently tweaking the visual appearance of the site. You may see things change in size, colour or be moved around.
For a long time, I felt that the header was a bit empty, so I have added a new slider in the top centre of the page, which automatically displays a random selection of articles from Vlad's Gadgets. At the moment, it's on the default settings which don't exactly fit right – the font of the text is too big, and parts of the thumbnail are cropped, but I am working a custom skin so it will soon look elegant.
Also, the "Article Categories" widget on the left-hand side now expands to show sub-categories and the number of articles in each category.
If you have any comments, feedback or suggestions for improvement, please leave a comment at the bottom. Thanks!
Posted in
Announcements
|
No Comments »
Written by Vlad on December 22, 2010 – 8:52 am - 2,672 views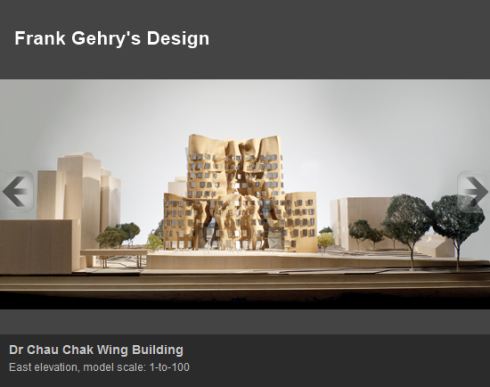 The University of Technology, Sydney has officially unveiled the new design for the $150 million Doctor Chau Chak Wing Building, which will host the new Business School.
This building was designed by the world renowned architect Frank Gehry, and this is his first Australian project. The appearance of the exterior of the building has been compared to a "wrinkled paper bag" or "collapsed cereal box" and was apparently designed from the "inside out". It is intended that this building will "become a key destination on the 'cultural ribbon' that extends from the Sydney Opera House down to the UTS, passing through key sites such as the Powerhouse Museum and Darling Harbour".
After examining Gehry's design, I reckoned that I could do better. I hereby present my alternative design for the new Business School. I am confident that it is only a matter of time until people see the merits and simplicity of my design, and take pride knowing that it's homegrown, created by an Australian UTS Engineering graduate:
Posted in
Announcements
|
1 Comment »
Written by Vlad on December 7, 2010 – 11:39 pm - 813 views
I am still around and the online gadgets continue to accumulate, with over 60 reviews pending. I have been distracted by outside business and other affairs. These aren't going to go away anytime soon, so I am making several reforms:
1. Self-rated posts, subject to revision
I have annoying perfectionist streak – I hesistate to publish posts until I have prepared suitable photos, diagrams and included external references, and checked to make sure that everything I say is gospel (actually, far better than gospel, as the bible is a fiction book).
Instead, I will publish posts as soon as I have something worthwhile to say, with a self-determined quality rating that indicates how complete I think it and a change log, which details each change with a small description of what has changed.
2. Vlad's Gadget Diary
Every week, I have regular gadget-related experiences. I.e. things that I do with my gadgets, things that I plan to do, or other gadget-related issues in my life. I will post these whenever I have something to say.
Posted in
Announcements
|
No Comments »
Written by Vlad on December 3, 2010 – 11:20 pm - 1,067 views
Happy Birthday to Vlad, who turned 31 last Sunday.
His birthday was celebrated amongst many friends, electronic synth-pop music, kava, drink, platters of food, caramel mud cake and lots of gadgets purchased online.
You can honour Vlad's birthday by visiting Vlad's Gadgets regularly, telling your friends, and leaving constructive comments and suggestions.
Posted in
Announcements
|
No Comments »
Written by Vlad on June 25, 2010 – 5:29 am - 857 views
Welcome to Vlad's Gadgets! This site is under construction. Soon, there will be all sorts of interesting stories about gadgets I have bought.
Posted in
Announcements
|
No Comments »