Written by Vlad on January 22, 2011 – 7:36 pm - 6,058 views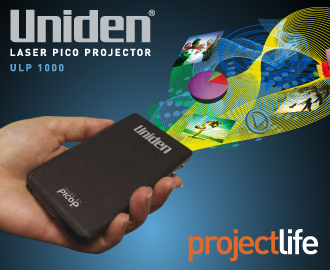 Imagine a portable projector, as small as an iPhone, that can project a sharp widescreen image onto any surface and does not need to be focused. On top of that, it can run for 90 minutes from its internal battery.
I bring you the Uniden ULP-1000, which is sold in the USA as the Microvision SHOWWX Laser Pico Projector.
Although the official Australian retail price is $999, I got it on special from CatchOfTheDay.com.au for $300.
Why I Bought The Laser Pico Projector
Tags:
iphone
,
ipod
,
laser
,
microvision
,
projector
,
showwx
,
uniden
Posted in
Computer Hardware
,
Consumer Electronics
|
2 Comments »
Written by Vlad on December 23, 2010 – 10:31 am - 1,885 views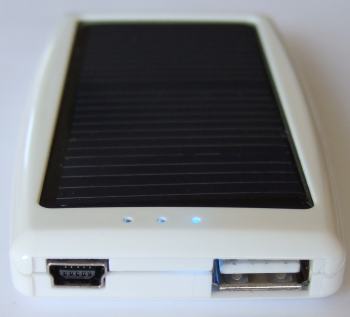 Do you hate it when the battery runs out when you're on your mobile phone and you don't have a PC or charger on hand? If you have a power hungry smartphone, like an iPhone, Google Nexus or HTC Desire, you will know this experience all too well. You may also have an iPod, Digital Camera, Bluetooth Headset or other portable devices that need to be topped up. If they support USB charging, the Solar Battery Charger can help you out.
The USB Solar Battery charger lets you recharge any of these devices when you are on the go. It is small and light enough to carry with you everywhere, measuring 43 x 110 x 12mm and weighing less than 70 grams. It comes in black and white.
I paid about $10 on eBay for the model with 1000mAh battery capacity.
How the USB Solar Charger Works
Tags:
battery
,
charger
,
iphone
,
photovoltaic
,
solar cell
,
USB
Posted in
Computer Hardware
,
Mobile Phones
|
1 Comment »
Written by Vlad on December 22, 2010 – 1:03 pm - 4,409 views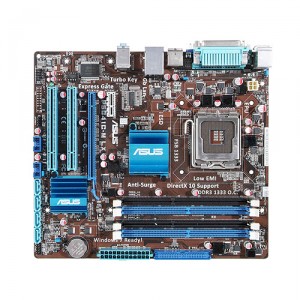 In a previous post I explained how on my main desktop system – a socket-775 Core 2 Duo E4500 system – I can only access 3.25GB out of 4GB of RAM that I have installed. This is because of a deficiency in the Intel 945GC Express chipset on my Asus P5GC-MX 1333 motherboard. Basically, the chipset reserves 750MB of address space for peripherals, but does not have the ability to remap the overlapping physical RAM above 4GB.
In that post, I also described how I bought an Asus EAH5670 PCI Express video card, based on the ATI Radeon HD 5760 chipset. The purpose was to speed up the system, as the motherboard's inbuilt graphics chipset shares memory with the rest of the system, slowing it down.
Well, whilst browsing MSY's website, I discovered that they sold the Asus P5G41C-M LX Motherboard, for Socket 775 CPUs, at a cheap price – only $58. I decided to buy it. Not only will this motherboard allow me to reclaim the 750MB of RAM that I can't use at the moment, but it will also increase maximum RAM support from 4GB to 8GB maximum.
The motherboard has support for both the older DDR2 memory and modern DDR3 memory. This saved me money, as I am able to reuse the existing two 2GB DDR2 modules in my current motherboard, but when I upgrade to 8GB, I will almost certainly be buying two 4GB DDR3 modules. You often find when buying second hand memory that the older DDR and DDR2 memory modules are actually more expensive than DDR3 modules, as the older forms are no longer manufactured and so they are in shorter supply.
The other bonuses from this motherboard upgrade are that the SATA maximum speed has been doubled from 1.5Gb/s to 3Gb/s, and the on-board Ethernet LAN upgraded from 100Mb Ethernet to Gigabit Ethernet.
When I feel the need, I will also be able to upgrade the CPU from a Core 2 Duo to a Core 2 Quad. I will also be able to add a PCI express USB 3.0 adapter to benefit from the new high speed devices that I expect to be coming out over the year. I expect that this will allow me to get another 2 years out of this system.
Tags:
Asus
,
Socket 775
Posted in
Motherboards
|
2 Comments »
Written by Vlad on December 21, 2010 – 3:22 pm - 2,511 views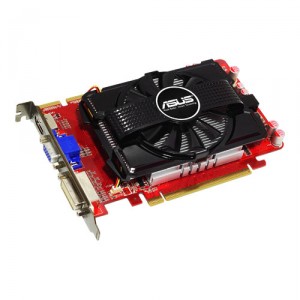 Today I purchased an Asus EAH5670 PCI Express Video Card with 1GB GDDR5 RAM, based on the ATI Radeon HD5670 Graphics Processor Unit. It has VGA, DVI and HDMI connectors, with support for audio over HDMI as well.
I chose this video card for the following reasons:
I wanted a high level of performance. This video card is mid-range, but compares favourably to other high performing cards like the Nvidia 9800 series
I needed a video card that would not consume too much power, as my desktop power supply is only 450W. Some video cards consume so much power that they require a supplementary 6-pin PCI Express power cable, which my power supply doesn't have. The Radeon HD5760 GPU does not need supplementary power, and consumes as little as half the power of some Nvidia models
I don't want to have to install additional cooling in my case, so I don't want a card that runs too hot, even if I have to sacrifice a bit of performance.
I am trying to keep this computer quiet, as it is on all the time and near a bedroom, so I did not want one that needed a powerful fan. The Asus EAH5760 has a smaler and quieter fan, compared to similar ATI Radeon HD5670 cards manufactured by companies like Gigabyte and MSI.
I had a maximum budget of $150. I managed to get the Asus EAH5670 for $110 from MSY Computers

Why I Upgraded My Video Card
Tags:
Asus
,
ati
,
radeon
Posted in
Computer Hardware
|
1 Comment »
Written by Vlad on December 10, 2010 – 12:24 am - 2,418 views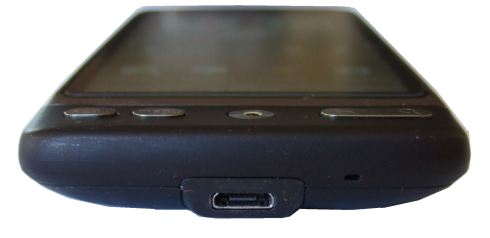 Earlier this year, I replaced my 2007-vintage Nokia E70 with an HTC Desire, which runs Google Android (originally 2.1, now upgraded to Froyo 2.2). It is by no means a perfect phone, but it has revolutionised my life. I have another post on the way that will talk about my fondness for that phone.
The HTC Desire connects to a PC via a Micro USB cable, which comes with the phone. One cable of course was not sufficient. I wanted several – one for my car, one for my laptop, one for my home computer and one for my city office.
When I went to purchase an off-the-shelf generic Micro USB cable, I found that I could not plug it into the socket at the bottom of the phone.
The Difference betwen HTC micro USB cables and generic Cables
Tags:
htc desire
,
micro USB
Posted in
Computer Hardware
,
Consumer Electronics
|
2 Comments »
Written by Vlad on October 16, 2010 – 9:47 pm - 7,381 views
The VGA to TV converter lets you connect the VGA output of your PC/Laptop to any CRT TV, LCD TV, Plasma TV or VCR via the composite video input or S-Video input.
Many modern laptops and desktops come with high-end video cards that natively support composite video output from the VGA connector. For these systems, all you need is a simple adapter cable that connects the composite output to the correct pins on the VGA connector. Unfortunately, many older computers and even modern budget computers often don't.
Why I Bought the VGA to TV Video Signal Converter
Tags:
composite video
,
converter
,
S-Video
,
TV
,
VCR
Posted in
Computer Hardware
,
Consumer Electronics
|
10 Comments »
Written by Vlad on October 10, 2010 – 4:25 pm - 5,318 views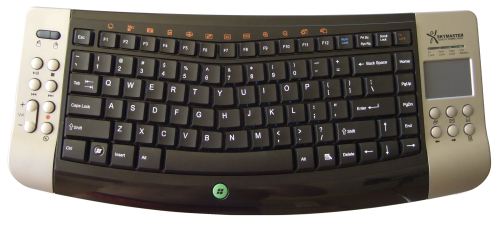 The WKB-1000 is a combined wireless keyboard and touch pad oriented towards Media Centre/Entertainment/Home Theatre PCs. It is light and slim, weighing 540g (1.2lbs) and measuring 422x180x19mm (16.6×7.1×0.75 inches). It operates over 2.4GHz radio and comes with a USB RF receiver, which operates over a maximum distance of 10 metres (33 feet). When plugged in to a PC, it emulates a standard keyboard and mouse, so it doesn't need any special drivers. It it powered by two AA batteries, and has several features to prolong battery life. This receiver conveniently fits into a slot underneath the keyboard for storage or transport.
Developed by Taiwanese manufacturer ORTek, it is sold in Australia as the Skymaster WKB-1000 and in the rest of the world under other names including Ortek WKB-1000, Ergotouch WKB-1000, Wireless Entertainment Ergo Keyboard w/ Touchpad or just Wireless Ergonomic Keyboard with Touchpad. Another model with a slightly different hotkey layout is the Ortek WKB-1100, commonly sold in the USA as the Adesso WKB-4100 UB.
Why I bought the Skymaster WKB-1000 wireless keyboard and touchpad.
Tags:
htpc
,
media centre
,
skymaster
,
touchpad
,
wireless keyboard
Posted in
Computer Hardware
|
No Comments »
Written by Vlad on September 20, 2010 – 5:05 pm - 9,368 views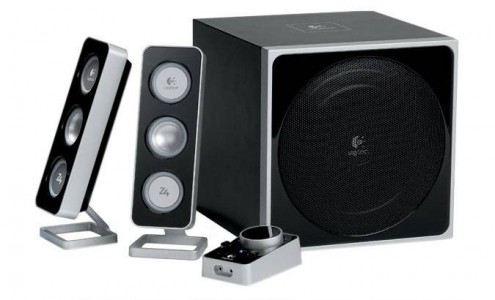 If you want good stereo speakers under $100, the Logitech Z4 is an excellent choice. It's a 2.1 stereo speaker system consisting of two satellite speakers and a subwoofer, providing a total of 40W RMS power.
Designed for PC sound, it also works well for getting big sound out of your iPod or portable MP3 Player or connecting to an electronic music instrument, like a synth keyboard.
Why I Bought the Logitech Z4 Stereo Speaker System
Tags:
audio
,
logitech
,
logitech z4
,
speaker
Posted in
Computer Hardware
,
Consumer Electronics
|
No Comments »
Written by Vlad on September 9, 2010 – 4:24 pm - 6,623 views



The Skypix Portable Scanner performs colour and greyscale scanning with a maximum resolution of 600dpi. It is shaped like a wand, which you slide across the document you want to scan. This allows you to easily scan pages from books and magazines, which is not possible with portable page scanners, like the popular Fuji Scansnap series.
The scanned images are saved in JPEG format onto a MicroSD card. The scanner connects to your computer via a mini USB cable and it appears like a removable flash drive – all the scanned JPEG images are placed inside a folder.
It is powered by two standard AA batteries, which provide enough power for about 200 scans.
It weighs just 210g (7.4oz) and is 25.4cm (10″) long – 4.4cm (1.73″) longer than the width of a sheet of A4 paper. The Skypix portable scanner is 3.05cm (1.2″) tall and x 2.79cm (1.1″) wide. This makes it easy to fit into a backpack or handbag.
The scanner comes with a drawstring bag, mini USB cable and a CD with bundled OCR software.
I bought it on eBay for just under $100 including shipping.
Why I bought the Skypix Portable Scanner
Tags:
microSD
,
portable
,
scanner
,
Skypix
,
USB
Posted in
Computer Hardware
|
5 Comments »
Written by Vlad on September 2, 2010 – 7:59 pm - 2,625 views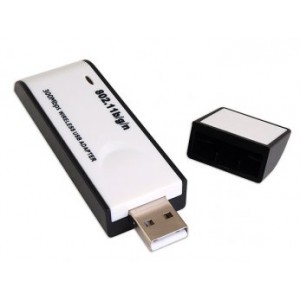 This is a generic-branded USB Wireless N adapter based on the Ralink RT3072 chipset. It can transfer at up to 300Mbps, unlike commonly found less-capable models that only support 150Mbps. It is also compatible with older 802.11g and 802.11b networks. It is supported under Windows XP, 2000, Vista, Windows 7, Macintosh and Linux.
I bought it for $25.90 from GoodBargain.com.au.
Why I Bought the USB 300Mbps Wireless N Adapter
Tags:
802.11n
,
networking
,
Ralink
,
RT3072
,
USB
,
WiFi
,
wireless
Posted in
Computer Hardware
|
1 Comment »