Written by Vlad on January 19, 2011 – 12:00 am - 1,963 views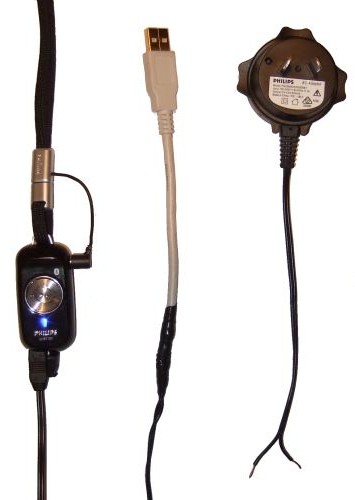 I own a pair of Philips SHB7100 Bluetooth earphones. They consist of a set of earphones connected to a pendant that hangs around your neck. The pendant contains the audio circuity, the Bluetooth radio and the internal battery. You control the earphones using the push buttons on the front of the pendant.
The SHB7100 came with a travel charger that made an annoying whining noise when it was recharging, and it was annoying me at night time. Furthermore, I did not want to carry around an additional recharger when travelling. I knew that I would find a way to solve this problem.
How I solved this problem
Tags:
bluetooth
,
Philips
,
USB
Posted in
Consumer Electronics
,
Gadget Diary
|
No Comments »
Written by Vlad on December 23, 2010 – 10:31 am - 1,835 views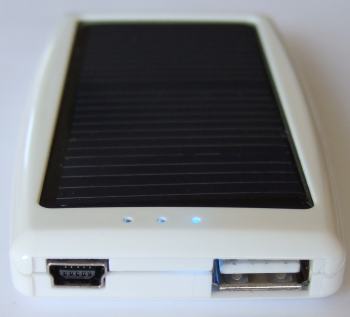 Do you hate it when the battery runs out when you're on your mobile phone and you don't have a PC or charger on hand? If you have a power hungry smartphone, like an iPhone, Google Nexus or HTC Desire, you will know this experience all too well. You may also have an iPod, Digital Camera, Bluetooth Headset or other portable devices that need to be topped up. If they support USB charging, the Solar Battery Charger can help you out.
The USB Solar Battery charger lets you recharge any of these devices when you are on the go. It is small and light enough to carry with you everywhere, measuring 43 x 110 x 12mm and weighing less than 70 grams. It comes in black and white.
I paid about $10 on eBay for the model with 1000mAh battery capacity.
How the USB Solar Charger Works
Tags:
battery
,
charger
,
iphone
,
photovoltaic
,
solar cell
,
USB
Posted in
Computer Hardware
,
Mobile Phones
|
1 Comment »
Written by Vlad on September 9, 2010 – 4:24 pm - 6,446 views



The Skypix Portable Scanner performs colour and greyscale scanning with a maximum resolution of 600dpi. It is shaped like a wand, which you slide across the document you want to scan. This allows you to easily scan pages from books and magazines, which is not possible with portable page scanners, like the popular Fuji Scansnap series.
The scanned images are saved in JPEG format onto a MicroSD card. The scanner connects to your computer via a mini USB cable and it appears like a removable flash drive – all the scanned JPEG images are placed inside a folder.
It is powered by two standard AA batteries, which provide enough power for about 200 scans.
It weighs just 210g (7.4oz) and is 25.4cm (10″) long – 4.4cm (1.73″) longer than the width of a sheet of A4 paper. The Skypix portable scanner is 3.05cm (1.2″) tall and x 2.79cm (1.1″) wide. This makes it easy to fit into a backpack or handbag.
The scanner comes with a drawstring bag, mini USB cable and a CD with bundled OCR software.
I bought it on eBay for just under $100 including shipping.
Why I bought the Skypix Portable Scanner
Tags:
microSD
,
portable
,
scanner
,
Skypix
,
USB
Posted in
Computer Hardware
|
5 Comments »
Written by Vlad on September 2, 2010 – 7:59 pm - 2,553 views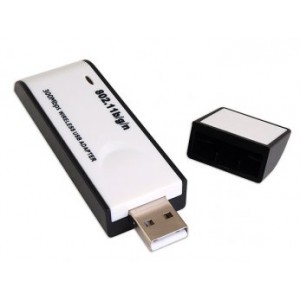 This is a generic-branded USB Wireless N adapter based on the Ralink RT3072 chipset. It can transfer at up to 300Mbps, unlike commonly found less-capable models that only support 150Mbps. It is also compatible with older 802.11g and 802.11b networks. It is supported under Windows XP, 2000, Vista, Windows 7, Macintosh and Linux.
I bought it for $25.90 from GoodBargain.com.au.
Why I Bought the USB 300Mbps Wireless N Adapter
Tags:
802.11n
,
networking
,
Ralink
,
RT3072
,
USB
,
WiFi
,
wireless
Posted in
Computer Hardware
|
1 Comment »
Written by Vlad on August 26, 2010 – 11:27 pm - 1,855 views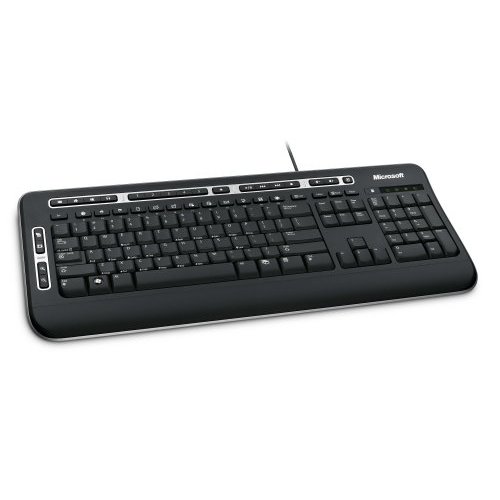 The Microsoft Digital Media Keyboard 3000 is sturdy, feels pleasant to type on and has a spill resistant design. It has extra hot keys for document editing and controlling media playback. It connects to your PC via USB. I paid $40 for it at Harvey Norman.
Why I Bought the Microsoft Digital Media Keyboard 3000
Tags:
keyboard
,
Microsoft
,
USB
Posted in
Computer Hardware
|
1 Comment »
Written by Vlad on August 13, 2010 – 9:59 pm - 3,882 views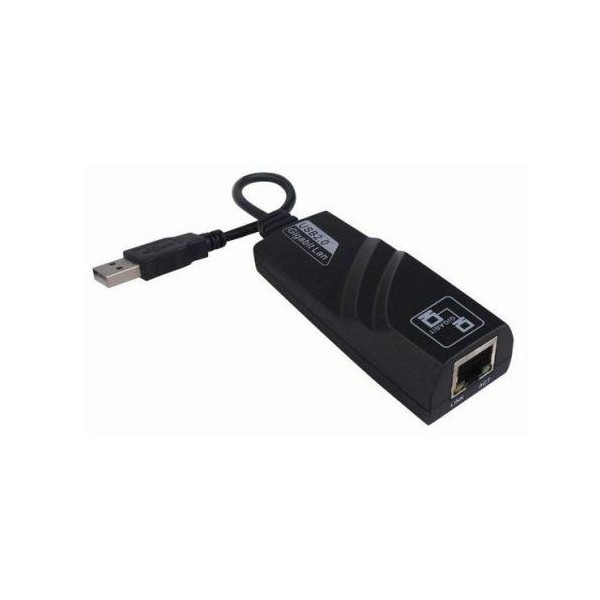 The easiest way to add high speed Gigabit Ethernet networking to a Laptop, Netbook, Media Centre PC or Desktop PC is with a USB Gigabit Ethernet adapter.
All USB Gigabit Ethernet adapters that I have seen are based on the ASIX AX88178 chipset. Detailed chipset information and drivers are available from ASIX's website.
I paid about $60 for two generic-branded adapters on eBay that I imported from China. I have these adapters installed on two Windows 7 x64 machines that have been running 24hrs/day for 3 months and have never missed a beat. They are also supported under Linux.
Why I Bought the USB Gigabit Ethernet Adapters
Tags:
ASIX AX88178
,
Gigabit Ethernet
,
USB
Posted in
Computer Hardware
|
No Comments »
Written by Vlad on August 10, 2010 – 4:07 pm - 1,133 views

This small USB card reader lets you use any SDHC card or MMC card as a USB drive on your PC. I got this from DealExtreme, and the best thing about this device is that it is small and for $1.87, it included shipping to Australia.
Why I bought the SDHC Card Reader
Tags:
card reader
,
ReadyBoost
,
SDHC
,
USB
Posted in
Computer Hardware
|
No Comments »