Written by Vlad on August 13, 2010 – 9:59 pm - 4,006 views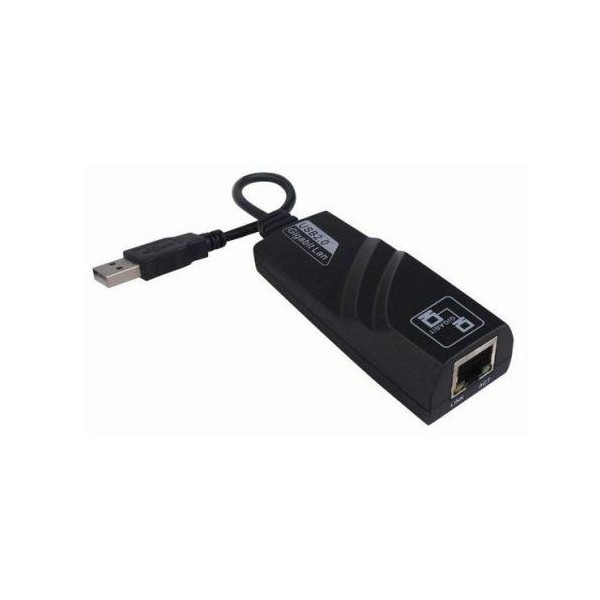 The easiest way to add high speed Gigabit Ethernet networking to a Laptop, Netbook, Media Centre PC or Desktop PC is with a USB Gigabit Ethernet adapter.
All USB Gigabit Ethernet adapters that I have seen are based on the ASIX AX88178 chipset. Detailed chipset information and drivers are available from ASIX's website.
I paid about $60 for two generic-branded adapters on eBay that I imported from China. I have these adapters installed on two Windows 7 x64 machines that have been running 24hrs/day for 3 months and have never missed a beat. They are also supported under Linux.
Why I Bought the USB Gigabit Ethernet Adapters

I recently upgraded my home network from 100MB Ethernet to Gigabit Ethernet, because I was starting to get impatient when performing network backups and virtualization experiments with large disk images.
My Giada N10 Nettop PC, that I use for my Media Centre, only has 100MB Ethernet built-in, and can only be expanded via the USB ports, so I had to use a USB Gigabit Ethernet adapter.
Also, my other Core 2 Duo workstation has only a single PCIe slot remaining, which I want to save for a new video card, so I decided to use another USB Gigabit Ethernet adapter for that as well.
Does USB 2.0 provide enough bandwidth for Gigabit Ethernet?
Good question. It really depends what you are using the network for. Consider the following:
The maximum bandwidth of the USB 2.0 bus is 480Mb/s, which equates to 60MBytes/second. In reality, there are USB protocol overheads, which reduce it to around 50MBytes/s.
The maximum bandwidth of Gigabit Ethernet is 1000Mb/s, which equates to 125MBytes/second, but there are also network protocol overheads. Tom's Hardware did a RAM-RAM copying test over a networked file system and achieved 111.2MBytes/s.
A modern fast 7200rpm drive, like the Seagate Barracuda 7, commonly found in a PC workstation, has a sustained transfer speed of 58MBytes/s. You will only get this speed if you are copying a large unfragmented file.
So in summary, if you are a single person attached to a local Gigabit network accessing a large unfragmented file on a file server with a fast hard drive, and no-one else is accessing the network, it is possible that USB 2.0 will be a bottleneck. This would only be a limitation if you are doing video editing or some other high bandwidth production work. If that's the case, then you should not be using a network drive – instead, you should have a local RAID array on your system.
For a more common task, like watching movies streamed from a file server, the latest High Definition BluRay movies only need a bitrate of 72Mbps, which equals 9MBytes/s – a speed that the USB Gigabit Adapter can comfortably handle.
Other ASIX AX88178 USB Gigabit Adapter Features
Supports Wake-On-LAN
If your computer is turned off and supports being woken up by USB devices, you can remotely start up the computer from any other node on the network by sending a special network message known as a "Magic Packet".
Supports Jumbo Frames
The default ethernet frame size is 1500 bytes. By enabling Jumbo frames in the adapter's configuration settings, it can transfer up to 9000 bytes per frame, provided that all the other nodes and network switches support it. This results in fewer hardware interrupts and reduces the load on your computer's processor. It is also reported to improve throughput. I have this enabled for my home network.
Auto-fallback to 100Mb Ethernet and 10Mb Ethernet
Important when connecting to an older network or switch.
Tags:
ASIX AX88178
,
Gigabit Ethernet
,
USB
Posted in
Computer Hardware
|
No Comments »