Written by Vlad on January 19, 2011 – 12:00 am - 2,107 views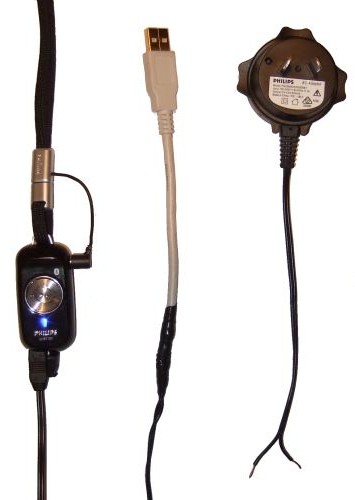 I own a pair of Philips SHB7100 Bluetooth earphones. They consist of a set of earphones connected to a pendant that hangs around your neck. The pendant contains the audio circuity, the Bluetooth radio and the internal battery. You control the earphones using the push buttons on the front of the pendant.
The SHB7100 came with a travel charger that made an annoying whining noise when it was recharging, and it was annoying me at night time. Furthermore, I did not want to carry around an additional recharger when travelling. I knew that I would find a way to solve this problem.
How I solved this problem
Tags:
bluetooth
,
Philips
,
USB
Posted in
Consumer Electronics
,
Gadget Diary
|
No Comments »