Written by Vlad on April 29, 2011 – 1:35 pm - 12,237 views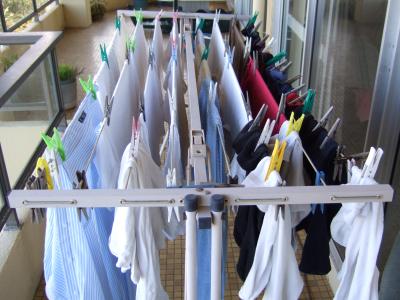 Mrs Peggs Handy Line is a sturdy, yet light and portable clothes line. It is made from strong corrosion resistant materials, so it can be left outside permanently and not rust. It comes in small and large sizes.
The small version costs $174 and measures 153cm x 129cm x 65cm providing 8 lines and 10m of drying space. It weighs 2.6kg
The large version costs $189 and measures 171cm x 135cm x 75.5cm, providing 10 lines and 16m of drying space. It weighs 3.0kg
I purchased the small version for $174 from their Australian website. They also have websites in the USA, UK, New Zealand and Hong Kong.
Why I Bought Mrs Peggs Handy Line
Tags:
clothes hanger
,
clothes line
,
clothing
,
laundry
Posted in
Health and Fitness
|
No Comments »