Written by Vlad on April 28, 2011 – 12:16 pm - 7,219 views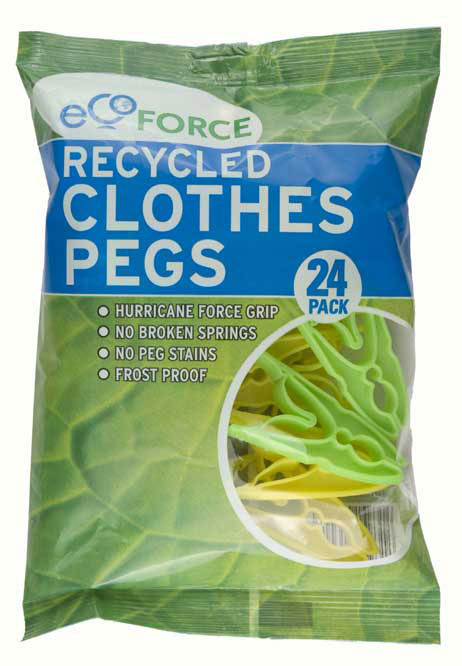 Ecoforce Recycled Clothes Pegs are waterproof and made out of UV stable plastic. They are immune to many of the problems that plague traditional clothes pegs like rusting, rotting and being damaged by exposure to sunlight. They come in a pack of 24 consisting of 12 green pegs and 12 yellow pegs. They are made by Ecoforce, who are based in the UK.
I bought these from my local Coles Supermarket for $3.99, and they are also sold at Woolworths.
Tags:
clothes
,
clothes hanger
,
clothes line
,
clothes pin
,
peg
Posted in
Health and Fitness
|
1 Comment »