Written by Vlad on September 21, 2010 – 6:21 pm - 5,041 views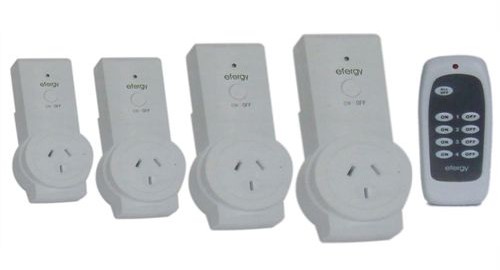 Remote Controlled Power Switches let you turn any mains appliance on and off with a remote control.
They consist of a remote control and a set of receivers. You plug each receiver into a separate power point, which turns it into a remote controlled power point. You then plug the devices that you want to control into each receiver.
I purchased the Efergy Standby Eliminator, which comes as a set consisting of four receivers and a remote control, from CatchOfTheDay for $40 each.
The Efergy product uses radio frequencies (RF) instead of infra-red light, so the remote control does not need a line-of-sight to the receiver. This means that you can install them behind cabinets and tables. A single remote can control 4 different outlets.
Why I purchased the Efergy Remote Controlled Power Switch
Tags:
Efergy
,
energy saving
,
mains
,
standby power
Posted in
Consumer Electronics
,
Home Automation
|
6 Comments »
Written by Vlad on September 20, 2010 – 5:05 pm - 9,408 views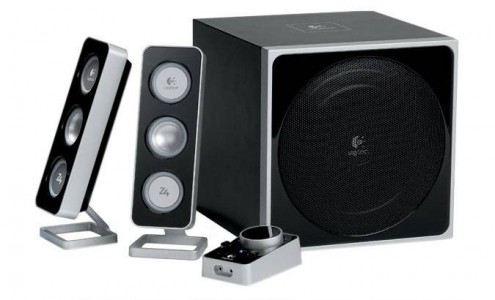 If you want good stereo speakers under $100, the Logitech Z4 is an excellent choice. It's a 2.1 stereo speaker system consisting of two satellite speakers and a subwoofer, providing a total of 40W RMS power.
Designed for PC sound, it also works well for getting big sound out of your iPod or portable MP3 Player or connecting to an electronic music instrument, like a synth keyboard.
Why I Bought the Logitech Z4 Stereo Speaker System
Tags:
audio
,
logitech
,
logitech z4
,
speaker
Posted in
Computer Hardware
,
Consumer Electronics
|
No Comments »
Written by Vlad on September 16, 2010 – 6:37 pm - 2,080 views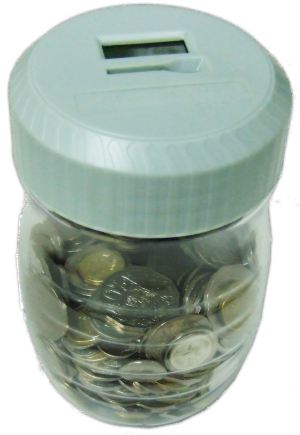 The Aussie Automatic Coin Counter is a coin jar with a lid that contains a coin slot and an electronic counting mechanism. The mechanism measures the diameter of each coin that you insert into the slot and works out its value. An LCD display tells you the total balance of all coins that you have deposited. I bought this from Catch Of The Day for $10.
Why I Bought the Automatic Coin Counter
Tags:
coin counter
,
coin sorter
,
money
Posted in
Consumer Electronics
|
No Comments »
Written by Vlad on August 25, 2010 – 2:19 pm - 3,746 views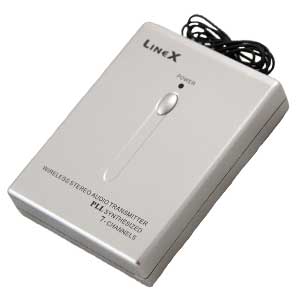 The LineX Stereo FM transmitter transmits any stereo audio signal that you connect to its 3.5mm jack. This can be from any audio device including your iPod, MP3 player and CD player. You can receive it on any FM radio on 7 selectable channels. Unlike other transmitters designed for cars, it is battery powered and this works in your home, outdoors and when carried around. It uses a PLL to ensure a stable transmitting frequency.
I paid about $35 for it on eBay.
Why I Bought the LineX Stereo FM Transmitter
Tags:
audio
,
FM transmitter
,
radio
,
wireless
Posted in
Consumer Electronics
|
No Comments »
Written by Vlad on August 24, 2010 – 7:05 pm - 7,438 views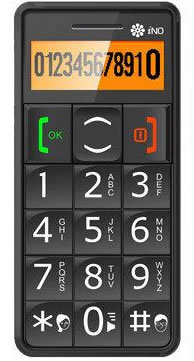 This is a basic dual-band 900/1800Mhz GSM mobile phone aimed at elderly people. Unlike most phones currently on the market, it has large keypad buttons.
Why I Bought The Senior Citizen's Phone
Tags:
elderly
,
Exetel
,
GSM
,
mobile
,
phone
,
prepaid
Posted in
Consumer Electronics
|
No Comments »
Written by Vlad on August 22, 2010 – 6:12 pm - 2,137 views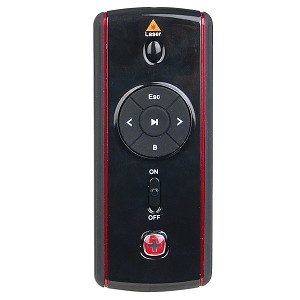 The SwissGear wireless presenter is a small handheld remote control for PowerPoint presentations. It also has an inbuilt red laser pointer. It is manufactured by Wenger, who are famous for being the official supplier of Swiss Army Knives to the Swiss Army.
The wireless presenter works by transmitting to a USB receiver, which you plug into the USB port of computer running the presentation, which can be a PC or Macintosh. The receiver can be anywhere within a 10 metre (approx 30 foot) radius of the wireless presenter. When not in use, the USB receiver is safely stored in a slot underneath the remote control, preventing it from being misplaced.
(more…)
Tags:
laser pointer
,
PowerPoint
,
presentation
,
presenter
,
SwissGear
,
Wenger
Posted in
Computer Hardware
,
Consumer Electronics
|
No Comments »
Written by Vlad on August 22, 2010 – 5:12 pm - 4,311 views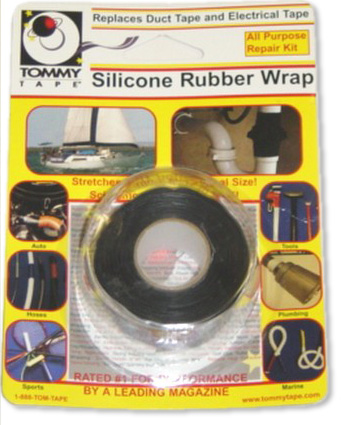 Silicone rubber tape differs from other tapes in that it fuses to itself without using glue or adhesive. This means that there is no sticky side that can leave a residue or become gooey. It is useful for tasks such as electrical insulation, sealing and waterproofing. It can replace electrical insulation tape and duct tape in many applications.
Silicone tape comes in the form or a roll. The actual silicone tape has a plastic backing that you peel off and discard. When you apply the tape, you stretch the silicone rubber tape tightly as you wind it around a wire, pipe or other object ensuring that each layer of tape has a 2/3 overlap to produce a strong seal. The end of the piece of tape should be wrapped over the last layer. Over a period of 24 hours, the silicone tape cures and forms a permanent seal. If you ever need to remove the tape, you just cut through all the layers with a sharp knife and peel it off.
The most popular brand in Australia is Tommy Tape, but it is sold under many other brand names including Rescue Tape, QuikTape, Silicone Sealing Tape, Stretch & Seal, X-Treme tape and Emergency Repair Tape. The most common colour is black, but it is also made in grey, white, clear, red and blue and possibly others.
Why I Bought Tommy Tape
Tags:
insulation tape
,
repair
,
silicone
,
tape
,
tommy tape
Posted in
Consumer Electronics
|
No Comments »
Written by Vlad on August 19, 2010 – 8:05 pm - 2,740 views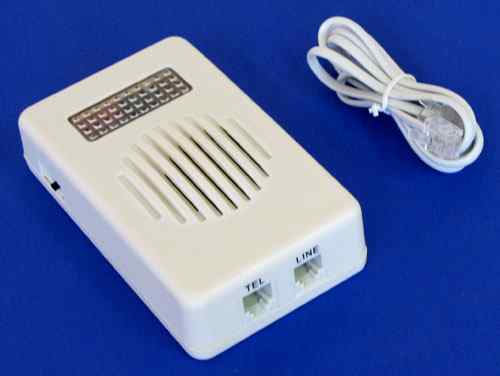 A flashing telephone ringer, also called a telephone strobe light, phone strobe flasher or silent telephone ringer, is a small device that you connect to your landline telephone socket. When someone rings you, the strobe light on the box flashes. You mount it on a wall or a shelf where it can be easily seen.
Why I Bought the Flashing Telephone Ringer
Tags:
flasher
,
phone
,
silent ringer
,
strobe
,
telephone ringer
Posted in
Consumer Electronics
|
1 Comment »
Written by Vlad on August 12, 2010 – 6:52 pm - 7,974 views
Many of us have old Analogue TV's that are in tip-top shape and have a superb picture. They kept us entertained when we grew up and are now like a member of the family, so we can't imagine parting with them.
Some of our beloved TVs can receive Digital TV with the aid of a Set Top Box (STB). You simply connect the TV antenna to the back of the STB, and then you connect the set top box to your TV using the composite video and audio inputs.
Unfortunately, some of our old TVs don't have composite video inputs, which would usually prevent us from connecting a Digital Set Top box (STB) or DVD player. An RF modulator lets you take the composite video and audio output from your STB and convert it into a broadcast signal that can be tuned in on your analogue TV like a normal TV station.
Why I Bought the Universal RF Modulator
Tags:
Digital TV
,
RF Modulator
,
Set Top Box
,
STB
Posted in
Consumer Electronics
|
3 Comments »
Written by Vlad on August 12, 2010 – 12:40 pm - 2,462 views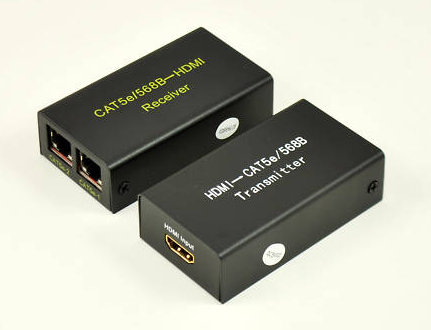 HDMI over Cat 5 extenders lets you extend the distance between any HDMI-equipped DVD player, Media Centre PC or Games Console and your TV screen using cheap Cat5 or Cat6 network cable. The most common use for HDMI extenders is when you have a large Plasma or LCD TV that is located far away from your Stereo or Hi-Fi cabinet.
The extender consists of two components – a transmitter, which connects to the HDMI output device, and a receiver, which connects to the HDMI input of your LCD or Plasma TV.
The transmitter and receiver are then connected over a longer distance by two lengths of Cat-5 cable. One Cat5 cable carries the HDMI DDC (control) signals and the other Cat-5 cable carries the HDMI Video and Audio signals.
Why I Bought the HDMI over Cat 5 Extender
Tags:
DVI extender
,
extender
,
HDMI
,
HDMI extender
Posted in
Consumer Electronics
|
4 Comments »