Written by Vlad on April 29, 2011 – 9:58 pm - 11,456 views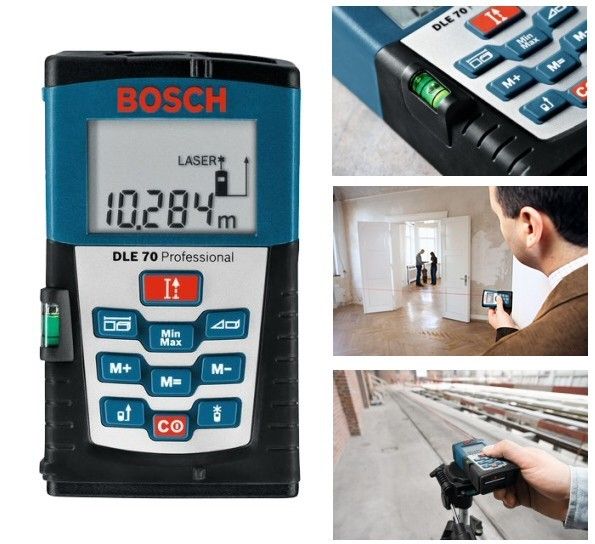 The Bosch DLE 70 is a portable laser rangefinder (distance measurement device). You use it like a laser pointer to mark any target object whose distance you want to measure, and then press a button. The rangefinder will then display the distance to the target on the LCD display. The DLE 70 can measure any distance between 5cm and 70m with an accuracy of plus/minus 1.5mm. This is a fantastic replacement for tape measures and ultrasonic distance measuring tool.
It weighs 185g (6.3oz) and is powered by 4 AA batteries. It dimensions are 9.8cm x 5.8cm x 2.7cm (3.86in x 2.28in x 1.08in) – about the size of two small tape measures next to each other – and it comes with a handy belt holster.
It retails in Australia for around $270. I purchased it on eBay for $170, inclusive of shipping.
Why I bought a Laser Distance Measuring Tool
Tags:
bosch
,
laser
,
laser pointer
,
measuring tool
,
rangefinger
Posted in
Tools
|
2 Comments »